If you've only got a day to spend in Amsterdam, here's a quick and easy itinerary that will help you to see the most important stuff.
7am - Breakfast - Omelegg, De Pijp
Start the day with a decent breakfast at one of Amsterdam's finest breakfast and brunch joints - yes, omelettes are the order of the day and there's a massive selection to choose from.
8am - Sarphatipark
Walk your breakfast off in De Pijp's prime green space.
9am - Rijksmuseum
Walk, cycle or hop on a tram to the city's biggest and best museum, showcasing art, artefacts and exhibitions about the Dutch Golden Age, as well as other important moments in both city and country's rich history. Make sure you book in advance.
12pm - Lunch - Cannibale Royal
As you head closer to the heart of the city, stop off at this trendy restaurant for a burger, sandwich or salad. Glass of Heineken or Amstel optional.
Check out our around the world in 80 beers page for more exotic beverages.
1pm - Damrak
Hit the shops when everyone else is eating lunch and pick up your souvenirs. This part of town is really busy and full of tourists at weekends, so get in, see it and get out!
2pm - Canal tour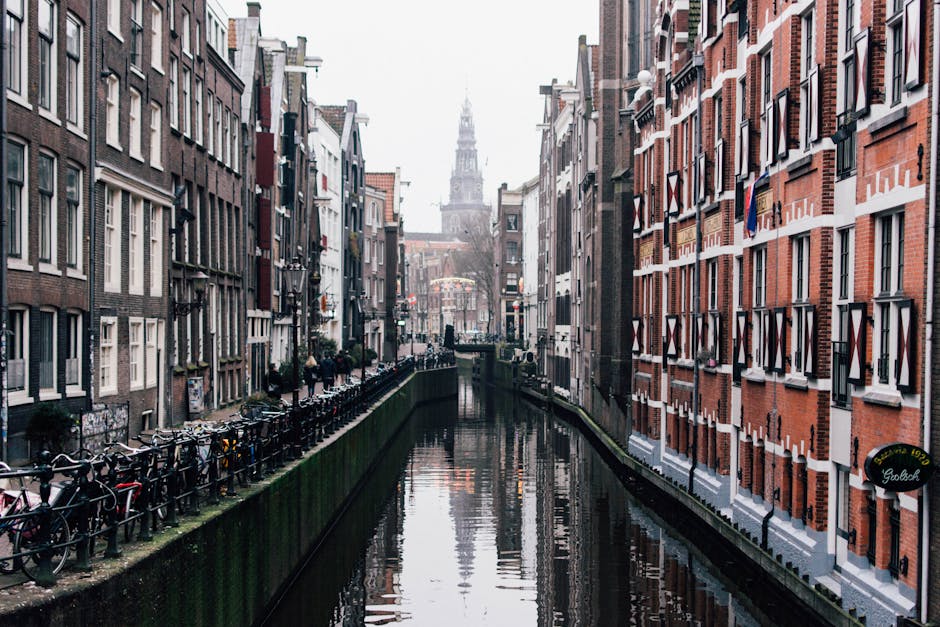 Setting off from the Damrak itself, hop on one of the reasonably-priced canal tours. You'll get a guided tour in English, which winds its way through the narrow waterways that add a
whole new level to getting around the city. Try not to drift off, as the gentle lull of the water makes even the most energetic feel sleepy!
Book now with Lovers Canal Cruises, starting at €12.50 for a one hour excursion.
4pm - Coffee and a cake
You really aren't short of coffee shops in Amsterdam, but these cafes come with a twist - it's totally cool to smoke marijuana that is often sold behind the counter. If you're feeling adventurous, call into the Bulldog, the Blue Bird or the world famous Grey Area and enjoy a strong coffee and a smoke - just don't expect to do much else productive this afternoon!
6pm - A'Dam
After picking up one of the giant slices of pizza from one of the many vendors that pepper the red light district, head up the Central Station to catch the pedestrian ferry that goes across the river to the A'Dam tower. The view from the top is incredible, especially as it gets closer to dark, so soak it up before it's time to head back to reality. Don't forget to have a go on the swing too!